Gloworm Link Mobile App
Customisation at your finger tips with LINK our Light Customisation Platform.
Our mobile app is the LINK to your perfect setup. It makes our light your light.
>> Download the Android Version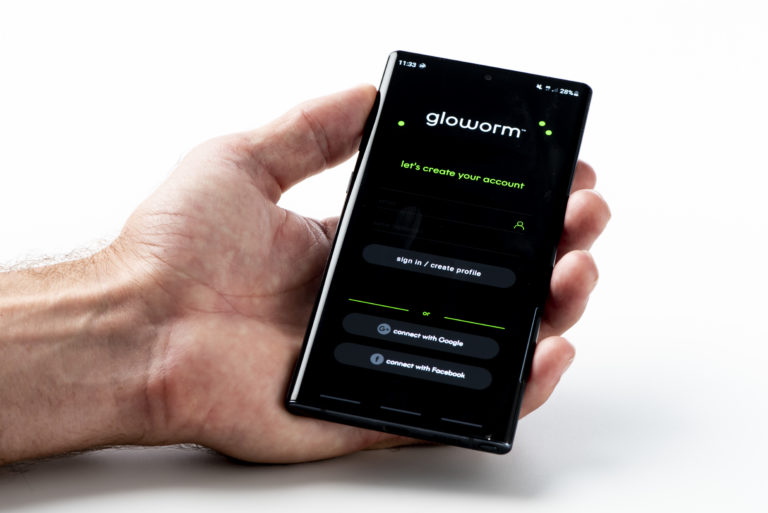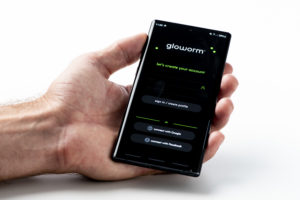 G2.0 User Guide
USER GUIDE & VIDEOS
G1.0 User Guides
USER GUIDES & VIDEOS
User Guide Archive
INSTRUCTION ARCHIVE
Product FAQ
We pride ourselves in providing the most outstanding and professional customer service that caters to our customers specific needs. Please feel free to browse our frequently asked questions for the answers you are looking for. Alternatively, drop us a line HERE and our customer service team will be in touch as soon as possible.
Warranty
Gloworm warrants to the original owner for the specified duration, its products, to be free from defects in materials and craftsmanship and only the limitations or exclusions set out below.
Warranty Duration
This warranty to the original owner only, shall terminate and be of not further effect 12 months after
the date of original sale, as detailed on your product receipt.
Warranty Exclusions
1. Products damaged as a result of impact or exposure to extremes for which the product is not designed.
2. Products improperly used or not operated in accordance with the provided instructions.
3. Products used in conjunction with equipment or parts or as part of a system not manufactured by Gloworm.
4. Products repaired/disassembled by someone other than a Gloworm representative/manufacturer for a defect or malfunction covered by this warranty.
5. Products that are modified, altered or used as part of any conversion, sub assemblies or configurations.
6. Products that have been modified, neglected or poorly maintained, used for commercial purposes, misused or abused or involved in accidents. It is your responsibility to regularly examine the product to determine the need for normal service or replacement.
7. Damage occurring during shipment of the products (such claims must be presented directly to the shipper).
8. Products that are purchased used, or in not-new condition without original packaging. Damage to products resulting from improper assembly or repair (or the techniques used), the use or installation of parts or accessories not compatible with the original intended use of the product, or the failure to follow the productwarnings, installation and usage instructions. This warranty does not apply if the original product decals are removed or original finish has been modified or removed.
9. Products purchased at, adjusted and or assembled by non Gloworm Dealers.
10. Damage or deterioration to the surface finish, aesthetics or appearance of the product.
11. The labour required to remove and/or re-fit and re-adjust the item covered by this warranty or any product that it is attached to.
12. Any costs associated with returning or shipping non warranted products.
Limited Manufacturers Product Warranty
13. Normal wear to the product. Components may have symptoms of wear in less than their warranted time frame depending on amount of use, type of use and other conditions. This includes products that have reached the end of their normal life expectancy before the warranted time frame expires.
14. Products purchased through unauthorized distribution channels
Parts Covered
This warranty covers for 12 months any products/part/accessories sold as a Gloworm Product, with the exception of Light Heads which will be warrantied for 24 months.
Statement of Remedy
In the event that the product does not conform to the warranty at any time while the warranty is in effect, the warrantor as its discretion will repair the defect or replace the product and will return it to you without charge for parts or service.
To Obtain Warranty Service
Consumer claims for warranty service must be made through the Gloworm retailer from whom the product was purchased. Gloworm will not be responsible for products lost or damaged in shipping.
Warranty Determination
Once received by Gloworm the product will be inspected to determine if it is covered by the Gloworm warranty. Only Gloworm may determine if a product is warrantable. If the product is not covered under warranty, all replacement, repair, labour, and shipping costs are responsibility of the customer. Gloworm will make the final decision on whether or not shipping charges will be charged for the shipping of the replacement product. When a product or part is exchanged, any replacement item becomes property of the customer and the returned product becomes the property of Gloworm, which may destroy it.
THIS WARRANTY DOES NOT COVER OR PROVIDE FOR THE REIMBURSMENT OR PAYMENT OF INCIDENTAL OR CONSEQUENTIAL DAMAGES.